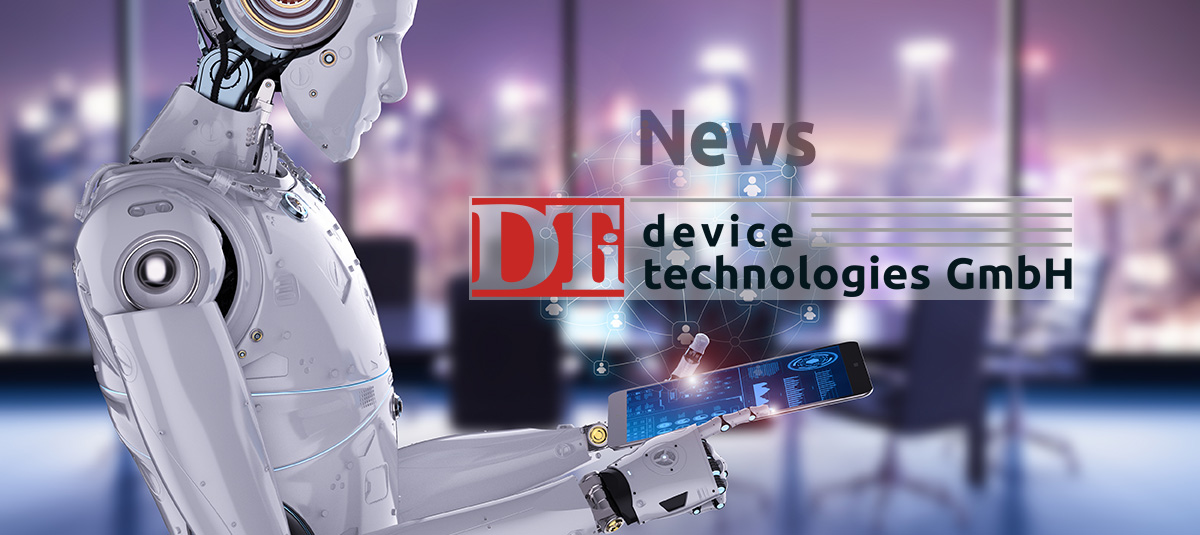 DTi Grommet Edging SL-FST Meets the Stringent European Rail Standard EN45545-2
Hamburg, Germany October 6, 2021 – DTi device technologies GmbH (DTi GmbH), a subsidiary of Device Technologies, Inc. (DTi) has announced that its Spring-Fast® SL-FST Transit and Rail Series wire protection grommet edging meets the stringent European Rail requirements for flame smoke and toxicity (FST) laid out in EN45545-2.
It complies with the Requirement Sets R22 and R23, which are the testing sets for small yet critical components and within these requirement sets it is certified for Smoke Density, Oxygen Index and Toxic Gas for Hazard Levels, 1, 2 and 3.
DTi is a leading designer, developer and manufacturer of enclosure and wire protection products that meet or exceed industry standards that can help OEM manufacturers protect and safeguard their products.
The product development goal here was to develop a product for rolling stock/transit vehicle applications that limits fire development as the first line of defense yet if a fire were to break out it would support industry standards for low level smoke and toxic fumes
SL-FST was designed to meet the needs of FST standards such as EN45545-2 – as well as other US and worldwide certifications such as the related ASTM safety and performance requirements for FST. This dual compliance means that companies serving worldwide rail equipment markets as well as North America and Europe can now implement unified design specifications that include grommet edging.
"We have long met the specifications for smoke (ASTM E662), toxicity (BSS 7239), and flame propagation (E1354)" said Meike Kurzak, Managing Partner and Sales Director of DTi GmbH. "However, the demanding EN45545 specification was just another step we needed to take. We have always developed new materials and products as market needs have changed, so are pleased to offer a product solution that meets EN45545-2 requirement sets R22 and R23 for hazard levels 1, 2 and 3."
Besides being FST compliant, the core benefits of SL-FST are that it can save OEMs 49% on total install costs, improve your task productivity by 9.5x and yet provide best in class performance.
These benefits were built into the design goals for SL-FST. The simple fact that it can lock onto edges securely with just finger pressure, means it can eliminate the need for adhesives, which saves a significant amount of assembly time and associated overhead cost. It also has a far greener footprint as there are no hazardous VOCs and no issues with potential fire danger from the adhesives.
SL-FST has a stainless steel substrate that is fully encapsulated in a low profile, flexible, non-halogen, flame retardant, low smoke, low corrosion, and low toxicity thermoplastic compound. This not only meets FST standards but also yields highly effective abrasion protection for wiring across an array of high-performance applications in all forms of transit but particularly the mass transit verticals such as rail, bus, and subway systems.
SL-FST's low profile/low bulk is driven by its thin tough encapsulation creating smaller dimensions on all axes. As a result it can be used where space is tight e.g. locations where panels are close together or around interfering brackets or fasteners plus its low profile/high multi-axis flexibility allows fast easy installs around small radii and contoured edges.
SL-FST is a far better alternative to current alternatives many of which are not FST qualified and are far bulkier. Softer aluminum substrates are common and that does not grip well and can be scuffed off an edge – the bulk only makes that worse. In contrast, Spring-Fast SL-FST uses a high strength stainless steel substrate for significant grip strength.
"We clearly offer significant benefits to OEMs but compliance with EN45545 is a must-have as we expand our European sales through our locally staffed Hamburg, Germany office," Kurzak continued. "As part of that we know that the rail and transit industry is increasingly international in nature so providing a product that is qualified and effective in different jurisdictions means companies that use SL-FST can have unified design specifications across worldwide rail equipment markets."
DTi will showcase the SL-FST grommet edging along with the rest of its Spring-Fast product line at the APTA TRANSform & EXPO. in Orlando, FL, November 7-10.
Download the SL-FST Transit & Rail Series data sheet
See the product for yourself request free samples here.
For more information contact DTi device technologies GmbH at:
About DTi device technologies GmbH and Device Technologies, Inc.
DTi device technologies GmbH, a wholly owned subsidiary of Device Technologies, Inc., is located in Hamburg, Germany. Established in 2018 to further expand and develop the EMEA market, DTi device technologies GmbH provides local product support, customer service, distribution, light manufacturing, packaging and finishing driven by customer specifications.
Founded in 1984, Device Technologies, Inc. (DTi) designs, manufactures, and sells specialty components including grommet edgings, enclosure seals, trims, wire protection sleeving, EMI shielding/absorber/thermal materials and high performance magnet wire with a complete or selective polymer coatings.
DTI's products are used across a wide spectrum of industries and OEM's including Aerospace, Avionics, MRO applications, Automotive, Defense Equipment, Wind Turbines, Telecom, Power systems, IT Servers, HVAC equipment, Medical, Gaming, and Food Service Manufacturing.
DTi continually invests in R&D to improve its products and processes to enhance cost savings and efficiency opportunities for its clients.
DTi is fully compliant with ISO 9001 and AS 9100 standards.
Spring Fast®, Fast-Drop®, Trim-Fast™, Seal-Fast™, Protect-Fast™ and Shield-Fast™ are registered trademarks of Device Technologies, Inc.
More information are available
SL-FST-Spring-Fast-Transit-and-Rail-Series-Data-Sheet-052219